About Langston's Auto Parts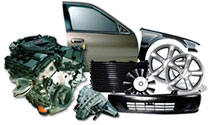 Langston's guarantees you will find the used
part you are looking for.
Langston's staff is supplied with the most up to date equipment and technology, as well as acres of all makes and models of domestic and foreign vehicles.
Combine all this with years of knowledge and experience and its easy to see why Langston's Used Auto Parts can provide you with the part you need and a guarantee you can depend on. Contact us for all your Auto Parts needs!