Welcome to Langston's Auto Parts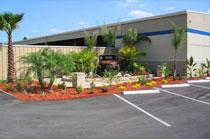 Langston's Used Auto Parts has been a family owned and operated business since 1925. Located in Tampa, Florida, Langston's reputation for quality is known throughout the automotive industry.
Langston's staff is supplied with the most up to date equipment and technology, as well as acres of all makes and models of domestic and foreign vehicles.
Directions
For Driving Directions Click Here.
Mon - Fri 8:00 am - 5:00 pm | Sat 8:00 am - 12:00 pm